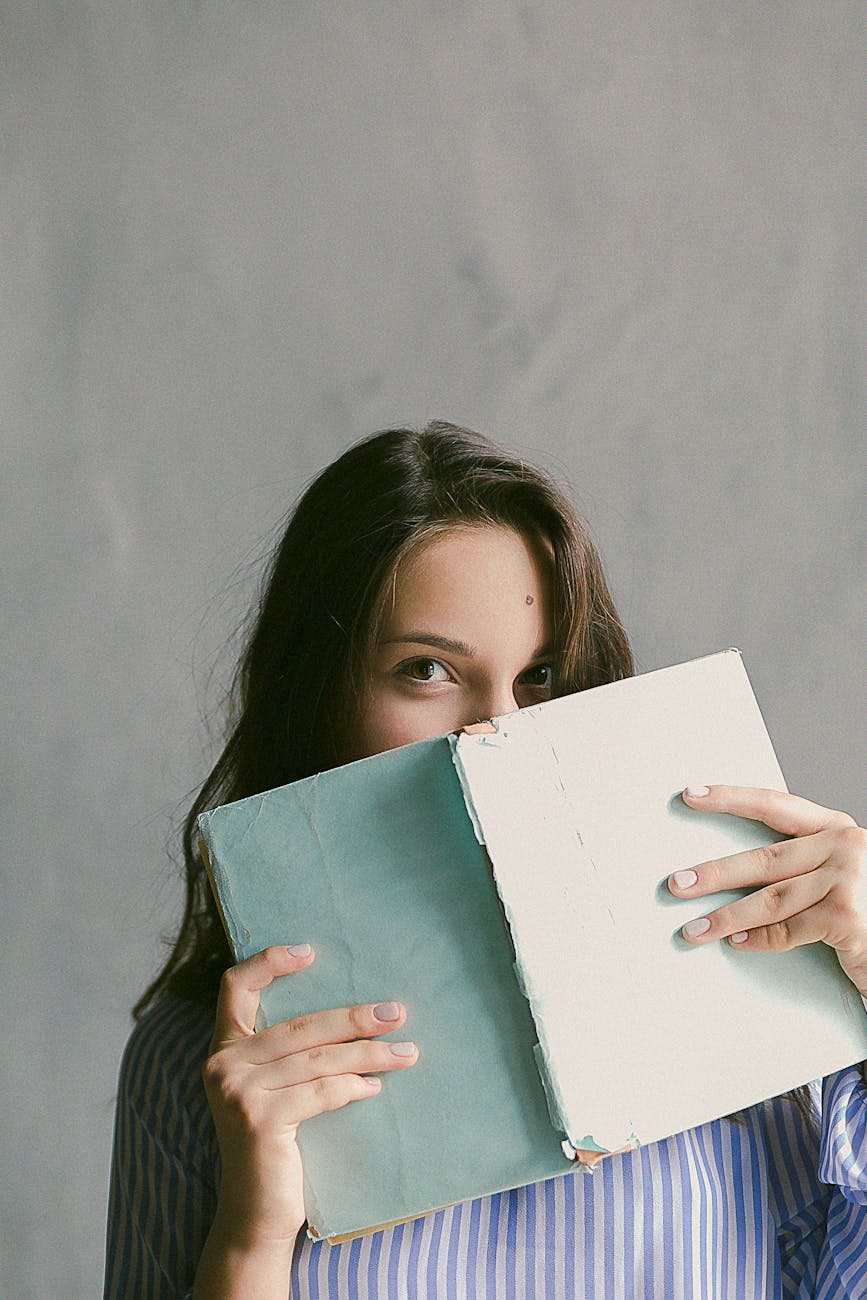 There are so many reasons why I love going to the library: the books, the all-knowing librarians, the books, the atmosphere. The books.  And, now that my kids are all in school, I can actually go to the library by myself and spend more than the usual fifteen seconds looking around. Even better, though, I now have time for something else — time to notice the books that other people are checking out.
I love being surprised by what people are reading. It can give a fascinating peek into the person behind the pages, often showing a side to someone you would have never guessed existed. My last visit to the library was akin to walking into the Biblio-Twilight-Zone — all reading stereotypes were smashed to the core. Is this how it's always been?  I wondered. I was enlightened, intrigued, and (in one case) flabbergasted by the choices of my fellow library patrons.
A sampling of the stacks…
Piles O' Romance (Harlequin Style)  
Reader Stereotype: Thirty to forty-something year-old female surrounded by cats and online dating brochures. (Side note — according to Romance Writer's of America, Romance readers are usually women between the ages of 31-49, however, most are in relationships. But, they do have cats.)  What I witnessed:  An eight-ish-year-old girl fully engrossed in a bodice ripper that was encased by an extreme blush-inducing cover. Hello parents…where are you?
The Iliad of Homer
Reader Stereotype: Professor-type who laments the state of modern literature. Tweed and argyle may or may not be involved. What I
Witnessed: a seventy-ish-year-old long-haired male, wearing a black t-shirt and sporting a Bugs Bunny Tattoo down his forearm. He was openly laughing in sections while taking notes. Student? Writer? Recent escapee?
Maxim and Sports Illustrated (the swimsuit issue), and (probably) a hidden Playboy at home
Reader Stereotype: Sports-loving, beer-can-on-head-crashing, monosyllabic, bimbo-loving, bona fide male.  What I witnessed: A sports-loving, beer-can-on-head-smashing, monosyllabic, bimbo-loving, bona fide male. (Just kidding.  He was drinking whiskey, not beer. The library has become so lenient these days.) Yeah, yeah, I know guys. You get them for the articles.
High Times, and Gardening for Dummies *
Reader Stereotype: Long-haired, oddly smelling, peace-loving hippie-type. Oh, and of course…an avid gardener.  What I witnessed: A professional woman in her early thirties dressed in a crisp business suit with baby in tow. Perhaps they were about to embark on a Science experiment?
The Daring Book for Girls
Reader Stereotype: Well, um…,a girl. What I witnessed: A young father of two toddling females devouring every. Single.  Page.  Good on you, sir! It's always a smart idea to keep one step ahead of the enemy.
Yes, overall, a very interesting and inspiring trip — giving hope against all of the naysayers who constantly proclaim that "Reading is dead!"  Maybe genres are simply changing hands and finding new audiences.
Happy Reading!
*(Okay, so I saw this person at a book store, and not my conservative-ish library, but just go with it).